ABAOMS
AnnuaL scientific conference 2023
9th & 10th November 2023
BDA London, 64 Wimpole Street, London.
2n2nd :We are delighted to announce that the next ABAOMS Annual Scientific Conference will take place in London on 9-10th November 2023.
Speciality trainees, PGR, PGT and UG students, as well as postdoctoral researchers and early career lecturers are welcome to attend.

The conference will host:
Free papers and invited keynote presentations
Abstract entry submissions for open papers and posters


Submissions open: 21st August 2023

Submissions close: 6th October 2023
Conference Fees:
Early-bird Registration (closes 6th October 2023)
Members: £200

Non-members: £250

 

Students & trainees: £175
Standard Registration 
Members: £225

Non-members: £300

 

Students & trainees: £200
Day Rate Registration (available anytime, only applicable to UK students/trainees)
Students & trainees: £150
Registration close – 2nd November 2023
Other details:
Please register by clicking the tab below which will direct you to an external booking site. Places are limited and registration will given on a first come, first served basis. 
Please note registration fees do not include accommodation. A list of recommend local hotels has been provided below.
If you have selected a membership rate, please ensure you have a membership number, as this may be checked by the administration team.
ABAOMS membership costs £50 a year. If you wish to join, click the tab below which will direct you to the online application form. Please direct any specific membership queries to the ABAOMS secretary.
Students & trainees may be asked to provide evidence for registration.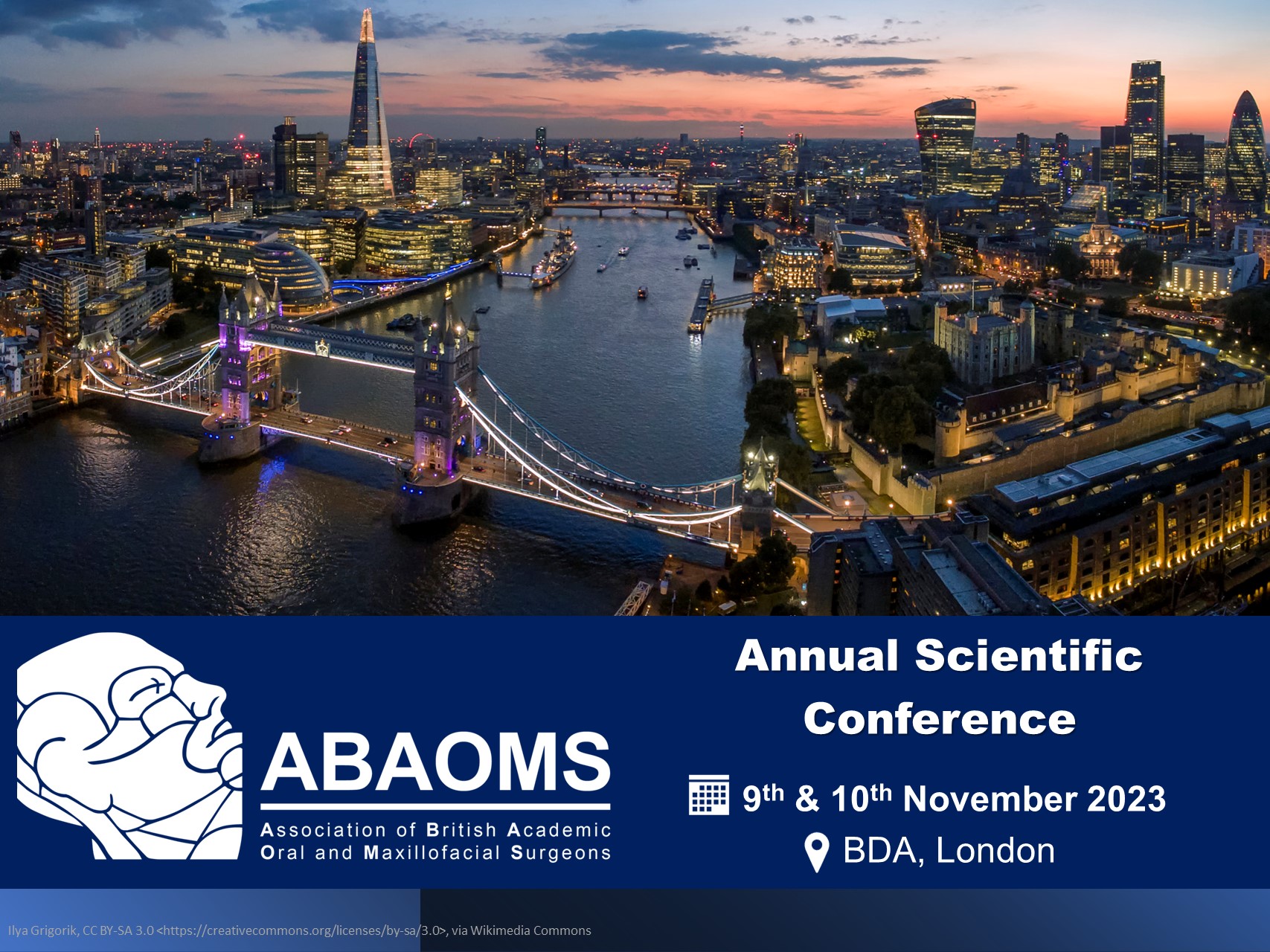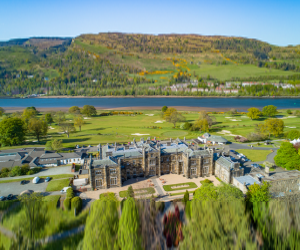 ABAOMS Conference 2022
The ABAOMS committee are delighted to welcome you to attend the 2022 Annual Scientific Meeting which will be held in the stunning countryside in Scotland at the Mar Hall Golf & Spa Resort in Bishopton.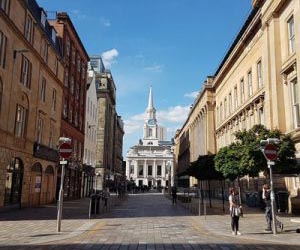 ABAOMS Conference 2021
The 2021 conference was held virtually for the first ever time, and was a huge success. The theme was 'Updating in Upheaval' and we had a fantastic range of speakers with a focus on COVID-19 research and educational impact.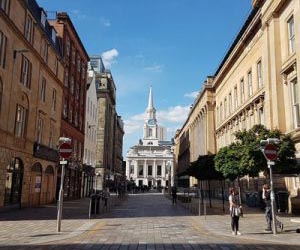 ABAOMS Conference 2020
Unfortunately due to the ongoing COVID-19 pandemic, it was not possible to arrange an annual 2019 ABAOMS conference. The safety of our colleagues and members was of utmost importance.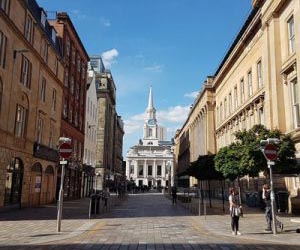 ABAOMS Conference 2019
Thank you for joining us at 2019 ABAOMS conference taken place on the 31st of October 2019 in the Royal College of Surgeons of Ireland.  This event was followed by a joint meeting (Annual Scientific Meeting).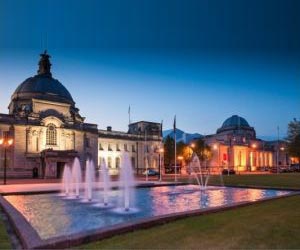 ABAOMS Conference 2018
Thank you for joining us at the ABAOMS annual scientific meeting 2o18 held at Hilton Hotel, Cardiff, Wales between 5th and 7th December 2018."
Conference theme:
BETTER BY DESIGN
ABAOMS would like to invite all healthcare professionals with an interest in research or teaching oral and maxillofacial surgery to attend the Annual Conference. This conference is held in the autumn and organised by a U.K. dental school. This conference is an opportunity to:
Network with colleagues
Participate in debates and discussions
Hear about new teaching and assessment tools
Discuss research with other academic colleagues
How can we help?
If you would like to contact us about anything to do with ABAOMS, please get in touch with the Secretary of the association:
Email: secretary@abaoms.org